03/06/2011 Park Lake
Submitted by tsm1 on Sun, 03/06/2011 - 21:51
Two CJs, one Rubicon, one XJ, one Toyota, one Bronco, and one Scout made an attempt on Park Lake today, but stopped at the Tenmile turn off thanks to the snow that refused to cooperate.
A lot of shoveling, a lot of winching, but it still beat a day at the office.
I had my girls along again.
This young man worked his tail off today.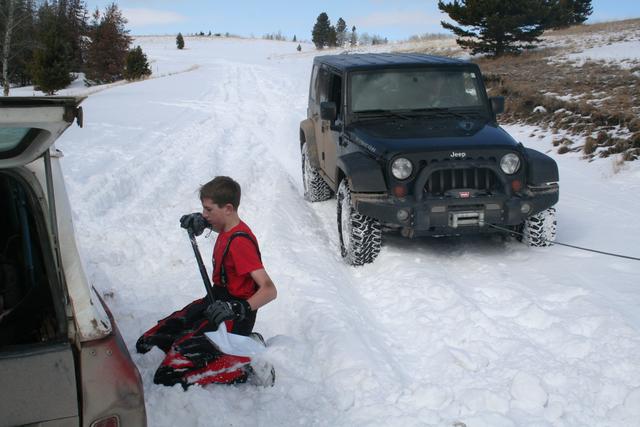 GPX Track:
Javascript is required to view this map.